ISM IS A FAMILY-OWNED CONSTRUCTION AND RENOVATION COMPANY OF LEBANON, PA, AND SURROUNDING COMMUNITIES
At ISM Construction, we are a team that love new home construction and working with people. We are privileged with the opportunity to do both of those things each day in our work. If we can bring you into each phase of design and construction and successfully execute your dream, then we consider it a job well done.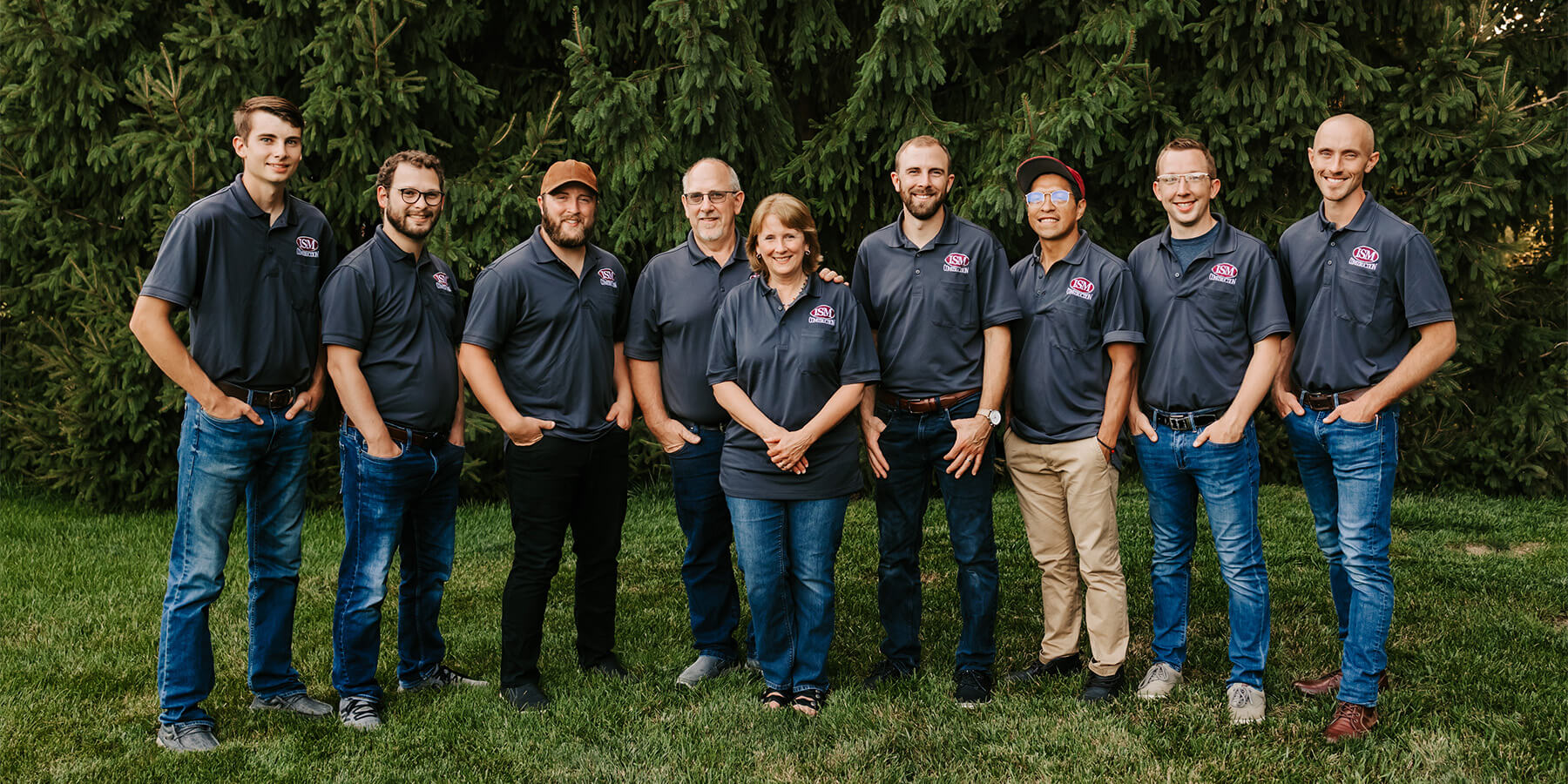 We believe that when we simply treat others as we would have them treat us, all of our other company values are strengthened as a result.
Craftsmanship. At ISM, we recognize that craftsmanship goes beyond just building your home. Excellence is in the attention to detail. It means carefully choosing the best subcontractors for each phase and managing the schedule so that no job is rushed. And it means using quality materials that will provide lasting dependability and comfort.
Collaboration. The key to any successful project is clear communication. With countless messages and tasks spinning all at once, we understand how essential it is to connect continually with our clients and subcontractors throughout the project. ISM desires to be responsive to your needs and changes so that we can effectively guide the project to exceed your expectations.
Trustworthiness. At ISM, we realize that choosing a builder is a huge decision, and we don't take our responsibility lightly. When we give you our word on schedule, cost or any other part of the process, we keep it. Nothing is more important to us than our relationship with you and to follow through on what we've communicated to you along the way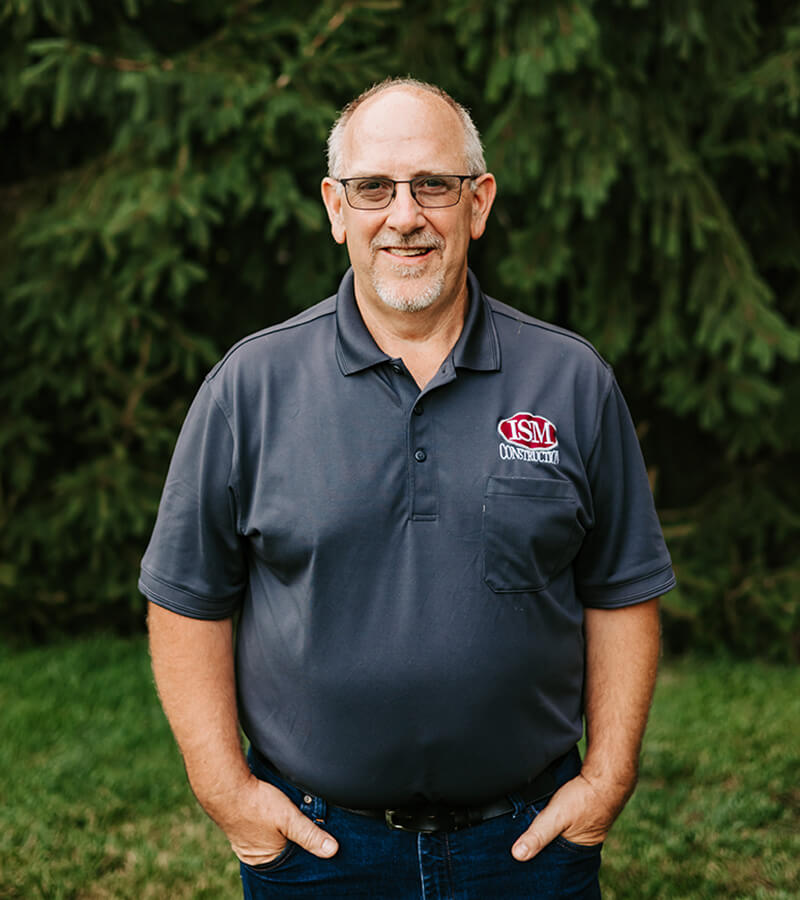 Ivan Martin began his work in construction in 1983 in Lebanon, PA. After 11 years in the field, he went into business for himself and founded ISM Construction. Ivan works closely with clients throughout the entire process. He manages design, estimating, and each building phase. In his free time, Ivan enjoys hunting, camping, and spending time with his family.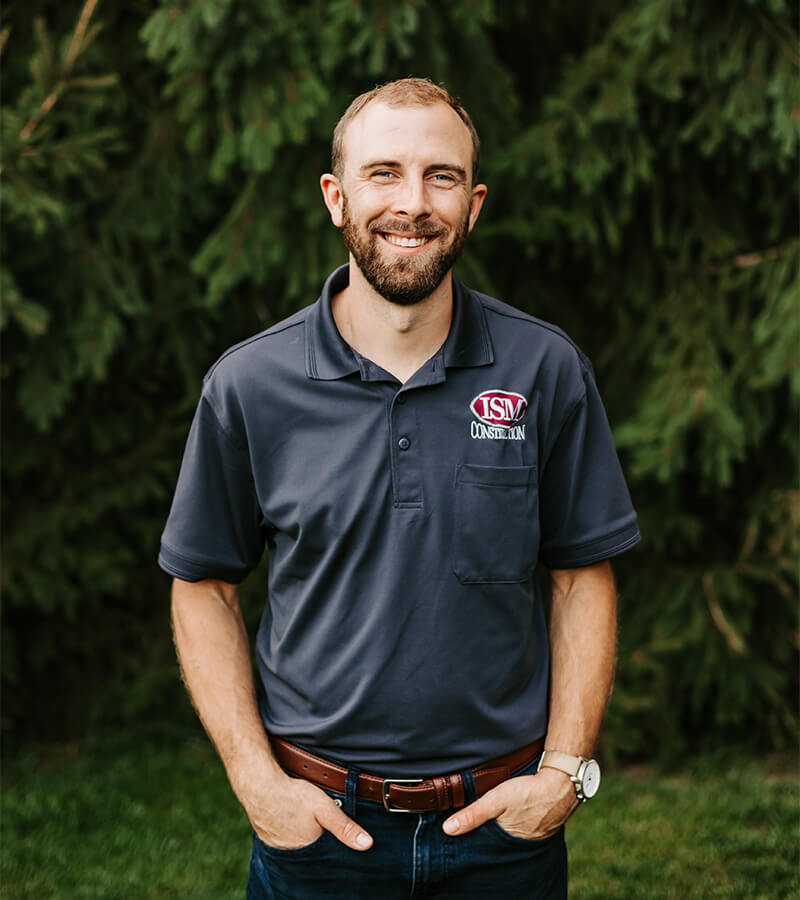 Josiah Martin, Ivan's son, grew up working with his dad and learning about construction. He joined ISM Construction full-time in 2011, and he primarily focuses on project management and the oversight of sub-contractors. Over the years, Josiah also gained expertise in trim carpentry, kitchen installation, and exteriors, and he is hands-on for these parts of the jobs he manages. Outside of work, you will find Josiah with his wife and children, fishing, reading, or playing music.
Seth Martin is Ivan's second son, and he also grew up around the family business. He officially joined the ISM team in 2014 and loves working with clients through various parts of the building process. He also works alongside Josiah on each job to install siding, trim, and kitchens. Aside from work, Seth enjoys spending time with his wife, cooking, sports, and serving at church.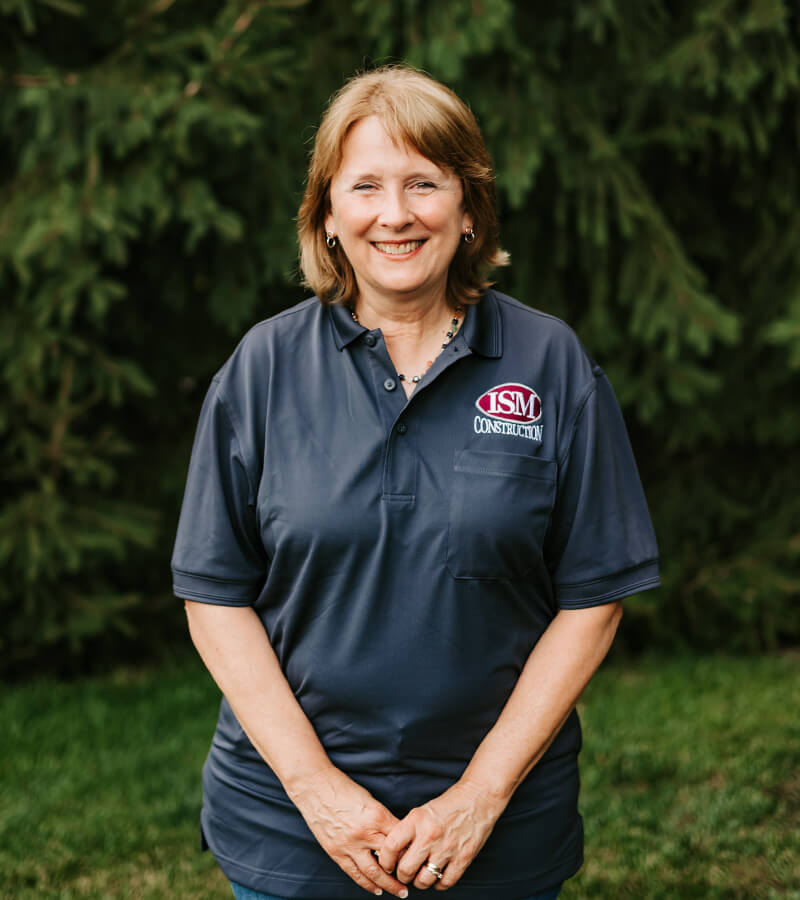 Rosene Martin is Ivan's wife. She is the office administrator and accountant. You will find her hard at work in the office managing accounts and keeping things in order and running smoothly. In her free time, Rosene enjoys reading, hospitality, and spending time with friends and with her grandkids.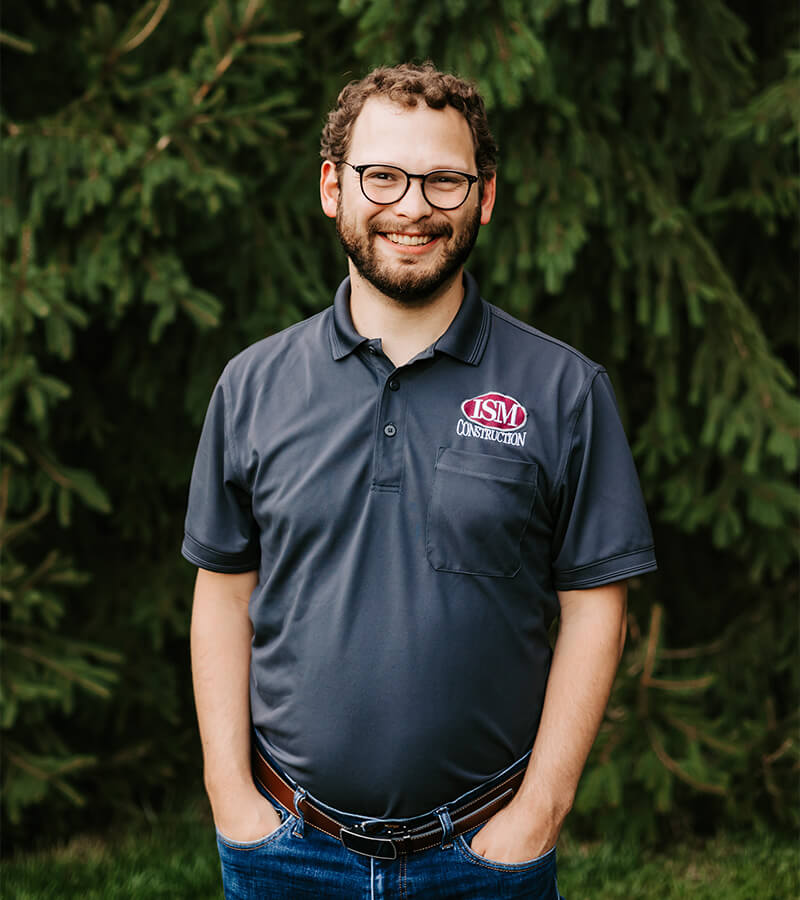 Thomas Weber is a draftsman and designer. He works with customers to help visualize and understand their design and style. He came to ISM in 2022 after training at Lancaster County CTC for Drafting. He greatly enjoys helping customers realize the vision for their new home. Outside of work you will find him spending time with his wife, reading, adventuring, and exploring the world.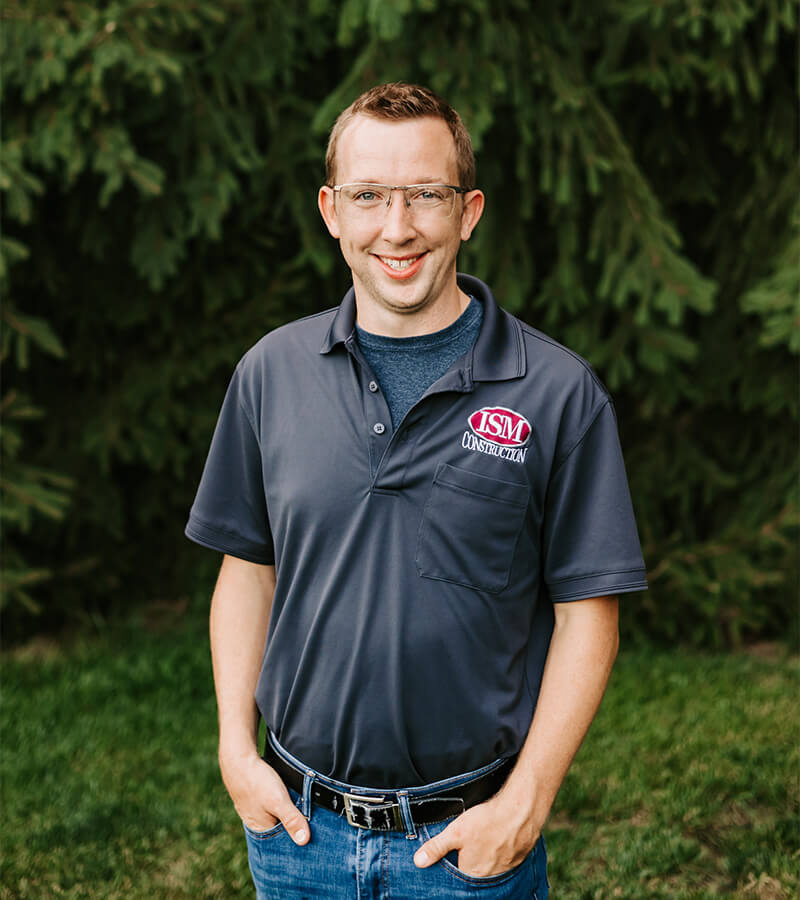 Nate Lapp is the head draftsman and designer. He has an associates and bachelors degree in construction management and has been with ISM Construction since the fall of 2020. He can be found in sales meetings, reviewing prints, or with a sweatband crunching numbers. Outside of work, he loves playing games with friends and family or working on house projects. Together with his wife Brianna, they are raising two beautiful little girls.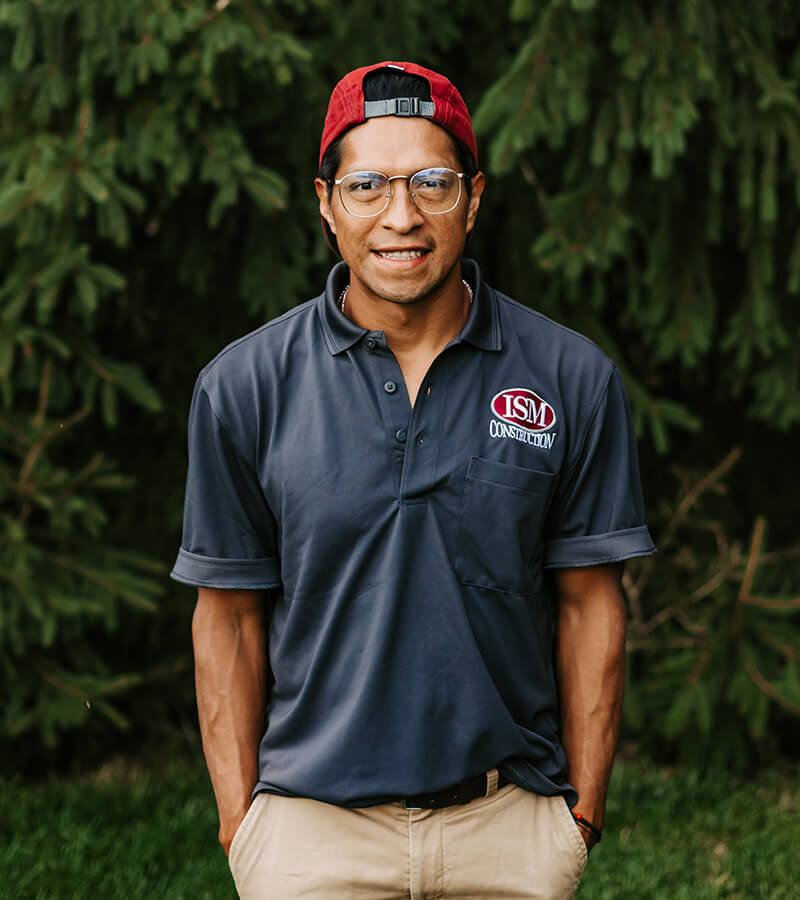 Donaldo Morales joined ISM in 2022 as a trim carpenter. He has a passion for building homes. He has a background in the field, installing pre-engineered buildings. He enjoys spending time with his wife and daughter and loves snowboarding, soccer, and anything outdoors. You will find him on the job installing trim and kitchens.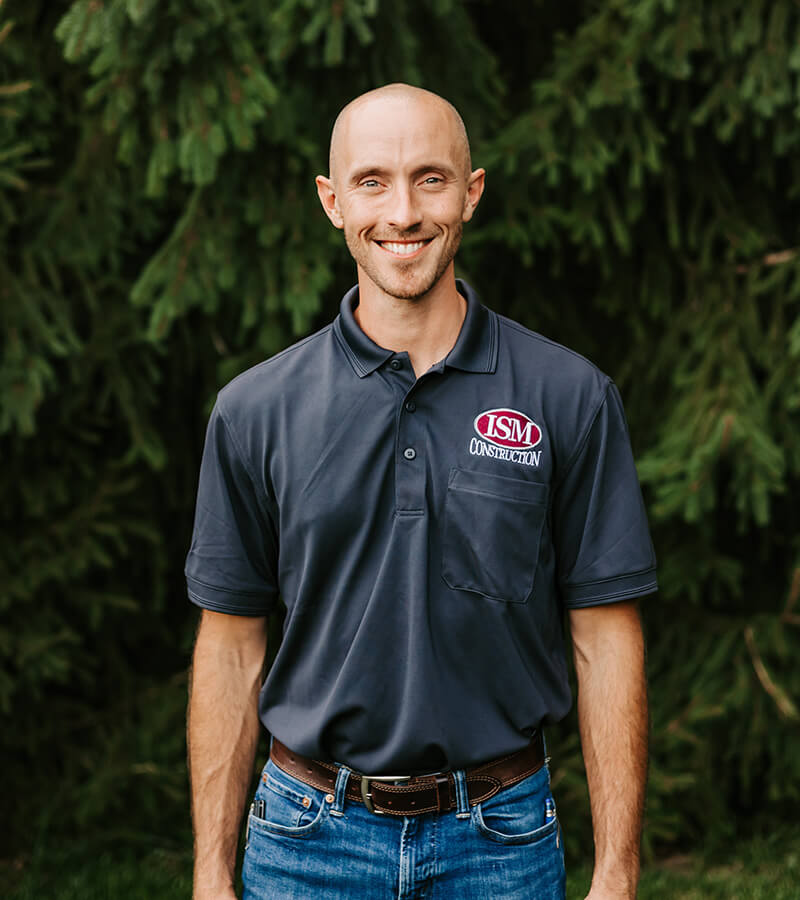 Calvin VanVleet grew up around construction, working on house projects with his family. Out of high school he started working in residential remodeling and has spent the last 10 years painting. He also worked in the industry renovating houses. You will see him on the job installing trim and kitchens. In his free time Calvin enjoys being outdoors as much as he can. He loves to garden with his beautiful wife and running around the backyard with the kiddos.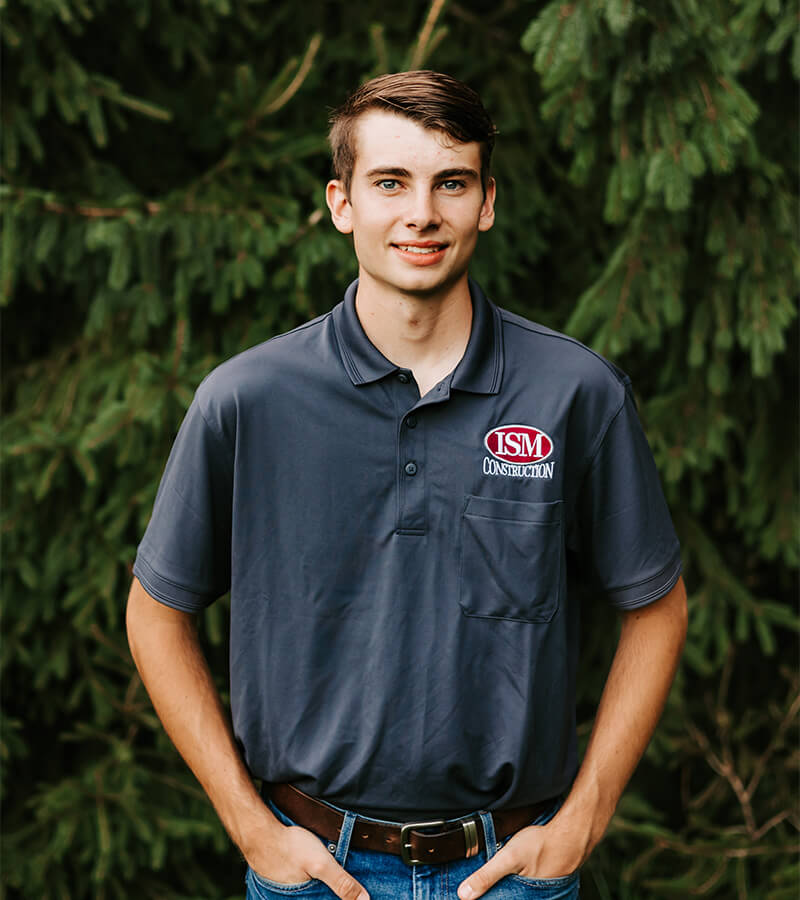 Dawson Koch is an ISM Supervisor. He grew up working in his dad's custom cabinet shop and has experience building and installing cabinets, as well as trim carpentry. He also worked for a barn restoration company. You will find him around the job making sure things are done right. In his free time, he loves hunting, fishing, and hiking, as well as playing games with family and friends.